What Will Insurers Face on the Regulatory Front in 2015?
Among the regulatory challenges facing insurers in 2015 are TRIA uncertainty and new requirements around capital standards and ORSA. Data mastery is key to compliance.
Complying with regulatory mandates is nothing new for insurers, but 2015 could be a particularly intense year. Uncertainty about the fate of the Terrorism Risk Insurance Act, the promulgation of capital standards for financial institutions, fighting cyberfraud, and the ongoing rollout of the Affordable Care Act are just some of the compliance challenges facing insurance companies this year. Insurance & Technology asked experts from various segments of the industry about the regulatory picture for 2015, and the role technology might play in carriers' responses. Here are their forecasts:
TRIA impact -- whether or not it passes
Peter J. Eckardt, Vice President, Director of Regulatory Affairs, Zurich North America

On the Federal regulatory front, the Congress did not return before the end of 2014 to pass TRIA legislation. Congressional leadership has indicated that passing TRIA legislation will be a top priority when Congress returns in early 2015. Regardless of the eventual details of the changes to TRIA, companies will need to respond operationally with new disclosure and possibly new policy forms.
In addition, there is a potential that the changes to TRIA will create a need for insurers to examine what effect, if any, the new TRIA may have on a company's approach to underwriting terrorism, as an increased co-share or trigger may affect the level of appetite depending on individual company circumstances. If TRIA does not pass in 2015 and is not reinstated, then there will be both operational and underwriting impacts. As well, the federally mandated offer will expire and a new definition of terrorism (absent mention of TRIA) will be required.
On an international basis, a significant issue in regulation in 2015 will be the continuing efforts to create an international capital standard (ICS) applicable to Internationally Active Insurance Groups (IAIGs). These efforts are being driven by the Financial Stability Board (FSB), a creation of the G20 developed by the International Association of Insurance Supervisors (IAIS).
The NAIC is revising its recently adopted Model Holding Company Act (MCHA) to incorporate a set of factors to follow when determining the appropriate group-wide supervisor (GWS) of an IAIG. This is because Pennsylvania adopted a GWS process and several states followed with their own versions. The potential impact of the addition of the GWS language to the MHCA includes multiple state regulators declaring themselves GWS for an IAIG, or a state regulator declaring itself the GWS for an IAIG with contacts in that state, even if supervision is more appropriate in a foreign jurisdiction.
The Own Risk Solvency Assessments (ORSA) requirements are going into effect in varying stages in 2015. An ORSA constitutes an internal process performed by an insurer (or group) to evaluate the adequacy of its own risk management and present and future solvency positions under various stress scenarios. In executing an ORSA, insurers will be required to analyze reasonably foreseeable and relevant material risks (i.e., underwriting, credit, market, operational, liquidity risks, etc.) that could affect an insurer's capacity to meet its policyholder obligations.
Focus on data protection & cyber security
Robert Gordon, Senior Vice President, Policy Development and Research, Property Casualty Insurers Association of America (PCI)

The insurance marketplace will continue to spend significant resources to steady itself from the regulatory reverberations of the financial crisis and the global movement toward bank-centric, more intrusive regulation. Large and medium insurance groups will have to start reporting their Own Risk and Solvency Assessment (ORSA). As insurance oversight continues to be contaminated by banking paradigms, both regulators and ratings agencies have been demanding greater sophistication and breadth in insurers' internal risk analysis.
Other requirements working through the international pipeline include more intensive regulatory supervision of insurance groups and holding company capital, as well as stricter corporate governance and market conduct regulation -- all of which most domestic insurers will rightly object to as imposing unnecessary costs with little consumer benefit.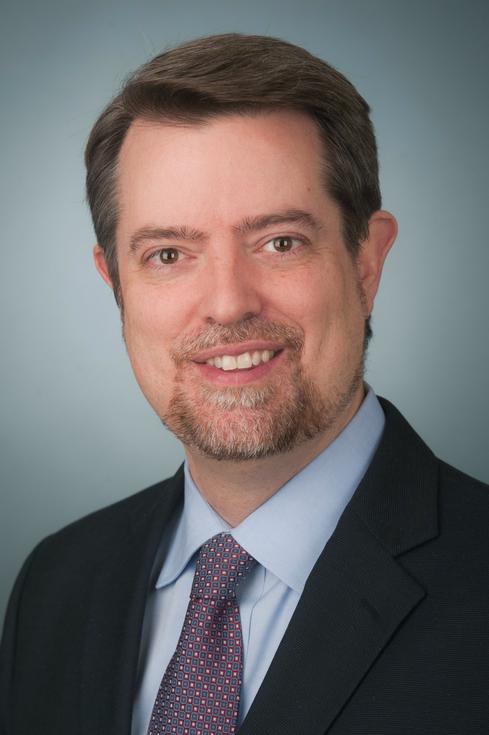 The new Congress will seek changes to both the Dodd-Frank Act and Obamacare, trying to reverse the inertia towards federal-state hybrid regulation across numerous federal agencies. This pressure to scale back federal overreach will be beneficial to insurers and consumers, because the alternative is more upheaval, uncertainty, and regulatory layering.
While regulatory incursions are an imminent danger to our industry's success, the most fundamental changes to insurance will result from new technologies. Insurers are increasingly using, and policymakers increasing questioning, vast quantities of data for insurance modeling, marketing, and underwriting. Both policymakers and industry will be seeking better public-private solutions to improve data protection and cyber security.
Technological agility is increasingly important for insurers to compete effectively, including the ability to shift gears rapidly as state or federal regulators limit or prohibit business practices. Insurers have to evaluate whether to incorporate new technologies such as e-commerce, telematics, and more recently drones, as well as how to interface with new markets created by technology such as the sharing economy and self-driving vehicles.
Insurers have record capital and surplus-to-premium ratios to take advantage of new market opportunities opening in the US and around the world. While the future is very promising for our industry, as society becomes increasingly interconnected and technologically advanced the nontraditional risks are multiplying, along with our business opportunities. Insurers need to work closely with their trade associations to understand evolving risks and to shape evolving regulation to protect the competitive strength and diversity of our industry.
What are the right capital standards?
Julie Spiezio, Senior Vice President, Insurance Regulation & Deputy General Counsel, American Council of Life Insurers (ACLI)

The Federal Reserve Board is slated to propose a consolidated capital rule for life insurers it supervises in 2015. It will affect companies organized as savings and loan holding companies and SIFIs. ACLI has worked to ensure that any standards applied to us be insurance-specific and not bank-specific. We have been successful, as Congress has sent legislation to the White House that clarifies that the Fed has the authority to draft capital standards that are tailored to our industry and not to the banking industry.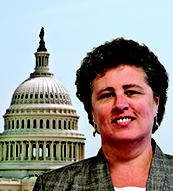 But, the issue of capital standards is not under consideration in Washington alone. International standards-setters are examining the issue, too, and will soon begin setting standards that will influence activities worldwide on group capital and supervision standards for companies that are classified as internationally active groups.
A topic that is fairly new on the regulatory front relates to the use of annuities in employer-sponsored plans. For the practitioner, the acronym is QLACs, which standards for Qualified Longevity Annuity Contracts. Put simply, this is a good development. Federal agencies a few months ago gave their approvals to longevity annuities being included in 401(k)s.
There are many regulations being reviewed, challenged, and updated. We are still in the wake of the 2008 financial crisis. Rules are still being developed to help prevent another crisis. Ensuring life insurers are treated appropriately -- like life insurers and not as banks - and that rules don't hamper our mission to help protect families financially, keeps us busy.
In addition, we're keeping our eyes on derivatives regulation: ensuring state and federal regulations preserve life insurers' ability to manage asset and liability risks with derivatives appropriately. The fiduciary standard issue, also known as standard of care, is important. We are working to assure that SEC rulemaking implementing a harmonized standard of care for broker/dealers and investment advisers protects consumer choice and diverse distribution models.
On the state level, among many issues we're watching activities dealing with captives. We will continue to advocate for the use of appropriately regulated captives before domestic and international regulators and standards-setting organizations.
Increased focus on global governance
Monique Hesseling, Partner, Strategy Meets Action
The execution and implementation of the Affordable Care Act is top of mind for US insurance regulators. There are many other, non-health-insurance regulatory issues, though, that will require attention from insurance carriers.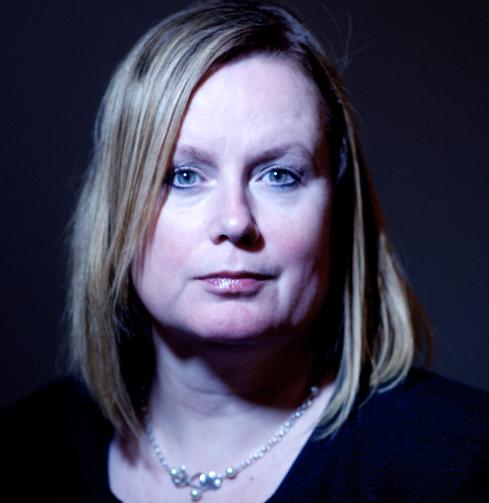 [HealthCare.gov Names Counihan Its First CEO.]
Large global insurers might be impacted by increased global coordination and developing regulation on capital standards and systemic risks. Regulators will pay the usual attention to the captive industry, which might result in new or revised regulations around captives. Especially Life and Annuity insurers are considering the implication of the Dodd-Frank Act in their sales processes, and all carriers will have to incorporate compliance with new regulations around Enterprise Risk Management reporting and corporate governance. A lot is going on in different insurance markets.
All insurers will have to address the increased regulation and governance requirements in the area of data breaches and cyber activities. Although some of the issues discussed before are continuations of prior years' legislative efforts, others are new or significantly different.
For example, there is an increased focus on global governance over internationally operating insurers, and especially between Europe and the US. Government bodies and industry representatives have made proposals addressing international governance. On the other side of the spectrum, here in the US regulators are expected to address some of the new consumer or small business insurance products, such as ride-sharing or the autonomous car.
The future of the Terrorism Risk Insurance Act of 2002 (TRIA) will continue to be debated, as will the details and parts of the Affordable Care Act. Specifically in the Life and Annuity space, the impact of Dodd-Frank on sales processes and related reporting and documentation will continue to be reviewed. The ongoing debate about federal government supervision over the insurance industry versus individual state governance and oversight will continue, fueled by the recent shift in political power.
Most, if not all, of these regulatory changes will require some technology investments. Obviously all regulation around data privacy and security has major technology and systems implications. In addition, many of the new regulations incorporate reporting standards. These requirements will drive technology projects around business intelligence, data warehousing, and reporting capabilities.
The key technology areas that will be impacted by changed regulations are data capture, data storage, access and management, and reporting capabilities. So if insurers want to prepare better for new or changed regulations, they should prioritize data projects, data infrastructure, and reporting capabilities. Having complete, accessible, and well-managed data in an efficient and accurate reporting capability will position insurers well for most new regulations.
Peggy Bresnick Kendler has been a writer for 30 years. She has worked as an editor, publicist and school district technology coordinator. During the past decade, Bresnick Kendler has worked for UBM TechWeb on special financialservices technology-centered ... View Full Bio