More and bigger insurance companies are turning to the cloud in some form for major IT projects.
A scant three years ago, insurance companies exhibited a healthy skepticism about the cloud. Technology leaders from carriers across the spectrums of asset size and business lines told Insurance & Technology that they and their peers were simply looking to dip their toes into the cloud, so to speak, with ancillary functions and systems, rather than those that power their core insurance business.
What a difference a few years can make. This year, insurance technology vendors say that the vast majority of their deals on new core systems are for cloud implementations. Andy Scurto, president of ISCS, said at this year's IASA conference and tradeshow that seven out of eight recent deals by the company were for its cloud offering. Microsoft and Accenture Duck Creek reported that the startup Berkshire Hathaway Specialty Insurance was building its IT infrastructure on a cloud version of the latter's software.
Allianz is another insurer making a big bet on the cloud model. It plans to consolidate its more than 140 worldwide data centers into six -- two for each of the company's three regions: North America, Europe, and Asia-Pacific. From there, the company will operate a private cloud that will host all its subsidiaries' core systems. Jeff Palm, CIO of the Minneapolis subsidiary Allianz Life, says the parent company is taking a long view of the future of IT economics in implementing the plan.
"If you put on your global hat for a moment, it's intuitive that it makes sense to do this," Palm says. "It makes good financial sense, and it's a safety and security play, as well."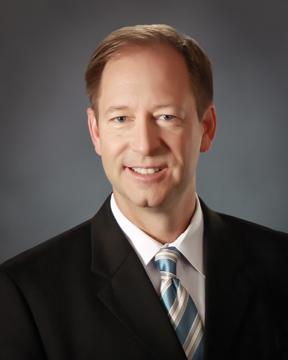 You heard right: Only a few years after insurers were too concerned with security to consider major cloud implementations, one of the biggest in the world sees it as the key to increasing security. That's because, as the sophistication of cyber attacks rises, individual subsidiaries can't all hope to keep up with the latest in platform security while maintaining day-to-day operations. Palm says the data center vendors Allianz is choosing as partners (which he would not name) have the required expertise and, perhaps most importantly, internal bandwidth to handle sensitive data.
"If you have 140 data centers now spread out around the world, odds are you've got a sort of global Island of Misfit Toys," he says. "We are going to utilize key providers in niches. Some of the data center facility operations [will be] outsourced, and a large part of the services are going to be outsourced, for example. The biggest pro we're getting by implementing this with niche players in their area of expertise is that we're getting best of breed for things like security."
Faster adoption
"I'm amazed at the adoption," says Karen Furtado, a partner at SMA. "When I have a conversation with insurers, it's not, 'Could I possibly?' It's 'How do I?' But three years ago, in any of the research we did, insurers were talking about how to 'dip our toe in the water,' and they were very concerned about data and security."
Furtado says the increased speed of cloud adoption reflects a change in insurance companies overall. Insurance carriers are faster to adopt new technologies now than they have been traditionally. That trend, first seen in customer interaction technologies, is now expanding to the core.
"Mobile really went pretty quick, and I think cloud has just gone as quick -- and it's even more controversial than mobile," she says. "It goes to the heart and infrastructure of the company. It's not just peripheral users."
That's because the speed of technological change overall is increasing, forcing insurers to make decisions quicker about how they will prepare to play in a world of increased digital interaction and data collection. Moving infrastructure to a cloud model allows insurers to focus less on constantly increasing the size of or modernizing data centers for new IT initiatives and instead scale up in concert with the demands of the market.
"CIOs are looking for where the greatest leverage is going to be. Is it having more infrastructure or being more innovative?" Furtado says. "If they buy infrastructure, they've bought into maintaining that infrastructure. A cloud service can refresh servers and hardware every two to three years within that infrastructure. Insurers can't afford that kind of retirement schedule, and with the computing power needed, two years now probably equals six to eight years of life" from before the digital revolution.
And as more insurance CIOs pursue the cloud as an infrastructure solution, they are shaping the market to serve the insurance industry better by asking important questions about security and access.
"The maturity of the technologies and the infrastructure has improved, and along with that, the ability of insurers to consume it has increased," Furtado says. "Many more insurers have had some sort of experience with cloud. They've learned how to mitigate its risks, and they are just asking a lot of great questions. They want to see what the penetration tests have been. They want to see that you have the certifications."
Besides, with the advanced maturity of cyberthreats, it might be easier for insurers to outsource the security of their data centers in some ways to a third party that can devote a high level of resources to security, rather than trying to keep everything in-house and handle it themselves. "A number of firms have really expanded their view of what security in the cloud means. Nowadays, with the eye they have to all the resources it takes to run a secure environment," the cloud could represent some relief.
Cloud conversion
One major insurer that's bringing the entire promise of the cloud to life is New York Life, which is beginning a major financial systems transformation initiative using SAP cloud software. New York Life will use Insurance Analyzer analytics, hosted on SAP's Hana in-memory computing platform, to synthesize data from a number of financial systems into a consumable form for different business functions. The cloud approach allows it to link multiple systems of different ages.
"We have a lot of front-end underwriting, claims, and asset management systems, but there is no single platform to bring that in and separate into operational or statutory data," says Randy Gonzalez, vice president and head of finance transformation at New York Life. "We were looking for something that creates conformed dimensions, takes data that means the same thing, and stores it in an aggregated database."
Further, the cloud approach allows New York Life to position itself for future growth with a next-generation platform. "We don't want to set something up in a data center or traditional database that is a performance hog, and three to four years from now that's an investment that's wasted," Gonzalez says. "With Hana, we're at the leading edge."
Nathan Golia is senior editor of Insurance & Technology. He joined the publication in 2010 as associate editor and covers all aspects of the nexus between insurance and information technology, including mobility, distribution, core systems, customer interaction, and risk ... View Full Bio