Mobile Strategy: 8 Cool Insurance Apps
Mobile strategy is a top priority for customer-centric insurers. Here are 8 apps that go outside the box to meet user needs.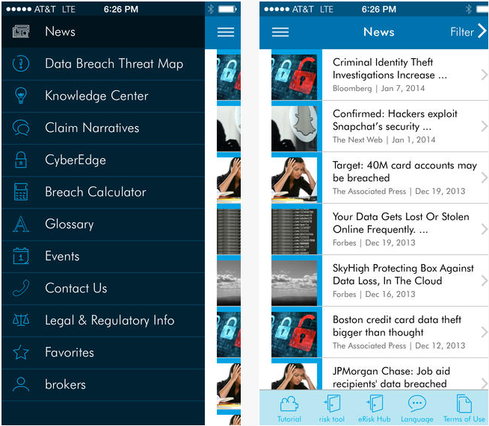 There is vast potential for insurers that build strong mobile strategies to cater to evolving customer demands. As more employees and customers interact via mobile devices, insurers need to prioritize them as a primary means of accessing information.
According to recent research from EY, there are three key reasons that insurers are turning towards mobile tech:
To offer services through the mobile channel
To broaden their customer base with clients who demand self-service options
To boost satisfaction among agents and policyholders with modern customer service tools
The problem is not that insurers are avoiding mobile technology. In fact, carriers have begun to offer a variety of mobile tools for their agents, brokers, and consumers, EY reports. Despite their efforts, however, usage of those tools has been sluggish.
To some, this may not be a huge surprise. Given the limited interaction that insurers have with their customers, businesses will have to make an extra effort -- and think outside the box -- to inspire downloads among their target audience members.
"In the current business environment, acquiring and retaining customers necessitates engagement and ongoing dialogue," states the report. "Measurement should connect with the brand, improve two-way communication and strengthen long-term relationships."
It's important to consider how customers are using their mobile devices, and which features are used most on a regular basis. By measuring most downloaded apps and time spent on each one, insurers can better determine how to attract customers to use their mobile offerings.
As they look to reshape their mobile strategies to lure a loyal user base, EY recommends that insurers develop a better understanding of their target audience and which features will contribute to a strong user experience.
The apps listed in this roundup venture outside insurers' traditional offerings to help customers in other aspects of their daily life. By providing a tool that can be used on a regular basis, carriers can secure customer interaction on a regular basis -- not just when a claim is submitted.
Take a look at these cool insurance apps that think outside the box to help users manage their photos, stay safe on the road, and maintain a kid-friendly home environment.
Kelly Sheridan is the Staff Editor at Dark Reading, where she focuses on cybersecurity news and analysis. She is a business technology journalist who previously reported for InformationWeek, where she covered Microsoft, and Insurance & Technology, where she covered financial ... View Full Bio