Oregon Mutual's Fowler Aims to 'Futurize' the Business
CIO Bryan Fowler is leading Oregon Mutual Insurance on a journey that is helping the P&C carrier leverage data, modern core systems, and the cloud.
There's a lot on Bryan Fowler's plate these days. Fowler, CIO and VP of information technology at Oregon Mutual Insurance Co. (OMI, McMinnville, Ore.; 2013 direct written premium of $157.8 million), is overseeing a core transformation project and is redefining the ways the company deals with technology partners (including adoption of cloud-based systems).
But perhaps the biggest task for Fowler, who joined the personal and commercial lines insurer in 2010 after 12 years at Progressive Insurance, is changing the way his colleagues at Oregon Mutual think about the role of technology and the future of the insurance business. He's trying to drive a shift from a traditionally heads-down-on-the-business mindset to one that also incorporates more understanding of how to leverage leading-edge technologies in order to be responsive to cultural and economic megatrends. "I see an opportunity for us to push and drive the business," Fowler says. Referring to the potential of developments such as Internet of Things and telematics, he poses, "We know what's out there in the world — [how can] we apply them to our process and products?"
[Elite 8 honorees are adept at dealing with technological, organizational and economic change: The Once & Future Insurance IT Leader]
The reality, Fowler says, is that "the world of consumers is going to start defining where we as the insurance industry need to go, instead of us dictating to them." That's why he has introduced a concept he calls "futurization," which is "about designing for what we don't know." The idea is "to put new things in place in order for us to be the enablers and facilitators of business agility that we're compelled to be."
Rebuilding period
Fowler is the first to acknowledge, however, that in order to "futurize," Oregon Mutual needs a new technology foundation. "Right now we're in a rebuilding period," he says. "These ideas can't germinate until we get our foundation built much stronger than today." As more agents expect to have easier-to-use, mobile-based capabilities to drive their business and as customers (especially the younger demographic OMI is targeting with products such as personal auto) also demand more convenience and automation, the need for that modern technology foundation becomes increasingly urgent. "One of the biggest challenges we face today is that we have to design things now for capabilities and expectations that we don't even know are coming," he says.
One offering Fowler's team has developed to help meet this demand is the MiAgents iPad app that provides OMI's marketing professionals with early "heads ups" about significant actions such as renewals, production alerts, and large losses. Though it wasn't created for agents, they've liked what they've seen of the app, Fowler reports. "We are working on data we can give to agents that represents the health of their business with us, and gives them the alerts they can work on as a business person," he says.
Key to providing that kind of information — and creating that foundation for the future — is new billing, claims, and policy systems. Using Majesco Mastek's STG Suite, the new systems will be deployed in a cloud environment. The billing and homeowners policy projects are underway now, and two more projects will be launched in the first quarter of 2015. The entire program will take at least four years, according to Fowler.
The intention is to achieve "some internal business process changes that involve how information flows," Fowler says. Additionally, the Majesco Mastek technology will help Oregon Mutual jump-start its mobile strategy.
Rating in the cloud
The partnership with Majesco Mastek is not Oregon Mutual's first experience with the cloud. In 2013 the insurer implemented a cloud-based rating system from Clarion Door for personal lines auto. It also has completed a cloud-based system implementation for its finance division. Further, the carrier's servers are "heavily virtualized," Fowler reports.
---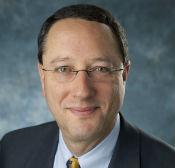 Bryan Fowler, CIO, Oregon Mutual
Bryan Fowler
CIO and VP of IT
Oregon Mutual
Career bio: Joined Oregon Mutual in 2010 after 12 years at Progressive Insurance as director, IT; prior roles at Keane, Nabisco Foods Group, and Computer Task Group; served four years as Staff Sergeant, US Marine Corps.
IT staff: 40-50 professionals
Little-known fact: When Fowler was based in Cleveland, he was a founding member of a semi-professional string quartet.
Quote: "One of the biggest challenges we face today is that we have to design things now for capabilities and expectations that we don't even know are coming."
---
The core systems project follows an earlier unsuccessful policy admin implementation effort that Fowler and president and CEO Brian Steffel halted after almost three years of effort. But the lessons learned from that experience influenced Fowler's approach to vendor partnerships. "It's one of my hot buttons," he says. "The ideal partnership is one where both sides are able and willing to see things through each others' eyes." Too often, however, technology companies are unwilling or unable to adjust their offerings to the needs and resources of a smaller player such as Oregon Mutual, he adds.
OMI's move to the cloud gave Fowler the opportunity to put in place new vendor evaluation strategies: "I want to know how your system is architected. I need to have the confidence since I can't touch it, it's in the cloud — I need to know how it works. My designs for complementary systems or services have to take into account your design."
Fowler also wants assurances around performance and reliability. "How are you going to keep your system running in your data center in an ASP model, or in the cloud? What do you monitor, how do you monitor?" he asks. "If this is a critical business function, I want transparency and visibility into those same monitors. We demanded that level of conversation and transparency and documentation from every vendor we've gone down this path with."
Of course this kind of partnership also puts new responsibilities on the IT team, and Fowler is attuned to the learning curve that must accompany futurization. "We've had to think through and grow in this mantra, because we're dealing with things we never had to before," he says. "We didn't interact with vendors in a robust and partnership way — we took what they had and just said, 'Yes.' "
So far the learning process is paying off. "Our team has responded nicely," Fowler says. "They're realizing things [about vendor] offerings and capabilities that we just hadn't paid attention to, and are bringing those learnings back to our own design zone."
Fowler also is looking to technology partners to help with staffing. He's turned to outsourcing for part of his 40- to 50-person IT team, mainly because of the challenges of attracting IT talent to a small community. Infrastructure custody has been outsourced to FIS, and OMI partners with Mphasis for application outsourcing.
Big data for small companies
The foundational work Fowler is leading also will advance OMI's ability to leverage data for decision-making and expand its use beyond pricing determinations. Underway now is a data initiative focused on reporting and analysis that includes user-based tools such as dashboards.
When it comes to leveraging data, Fowler says, "This is an emerging story — we are in the infancy of our data consumption. We're just starting to ask the right questions." One of the challenges is that small companies by definition have less data to work with than do large carriers. "The insights we can glean from volumes of data are a little more challenging than, say, State Farm's or Progressive's," Fowler says. "If I'm trying to do pricing on a book of business that has 10,000 policies, statistically speaking that's a hard credibility to manage."
That doesn't mean a small insurer can't apply big data concepts, he adds. "If we have our eyes on all the different actors in transactions — it could be systems, agents, consumers, underwriters — and I can pull that story together and look at all the actors, we can glean insights into what's happening regardless of why these things are happening," Fowler says. "Those are things we can act on."
Katherine Burger is Editorial Director of Bank Systems & Technology and Insurance & Technology, members of UBM TechWeb's InformationWeek Financial Services. She assumed leadership of Bank Systems & Technology in 2003 and of Insurance & Technology in 1991. In addition to ... View Full Bio